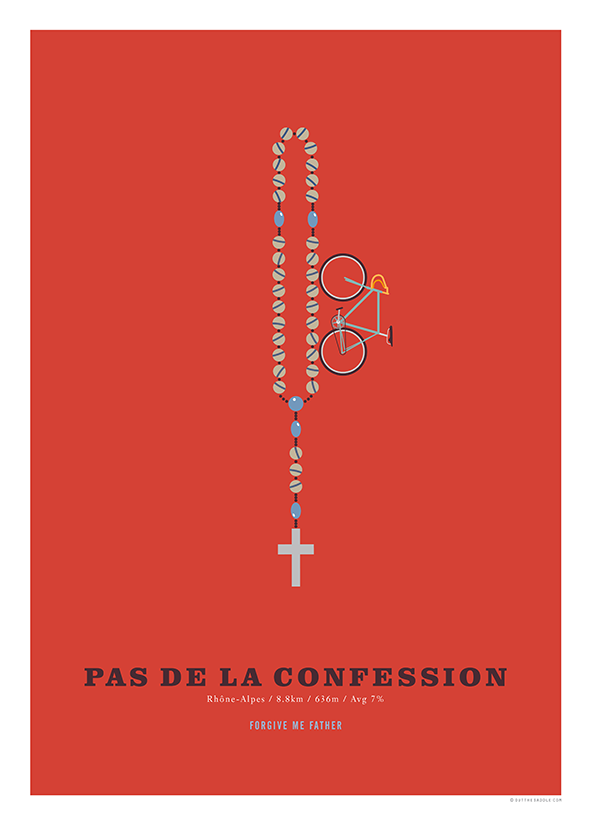 Pas de la Confession
This glorious forest climb brings the lucky rider out to a vantage point above the first part of the Alpe d'Heuz climb. From here you can take a breather and look down on the millions of tiny ant-like cyclists scurrying up the the busy Alp.
Limited to 25 copies.
---
More from this collection